The Big Gay Alphabet Coloring Book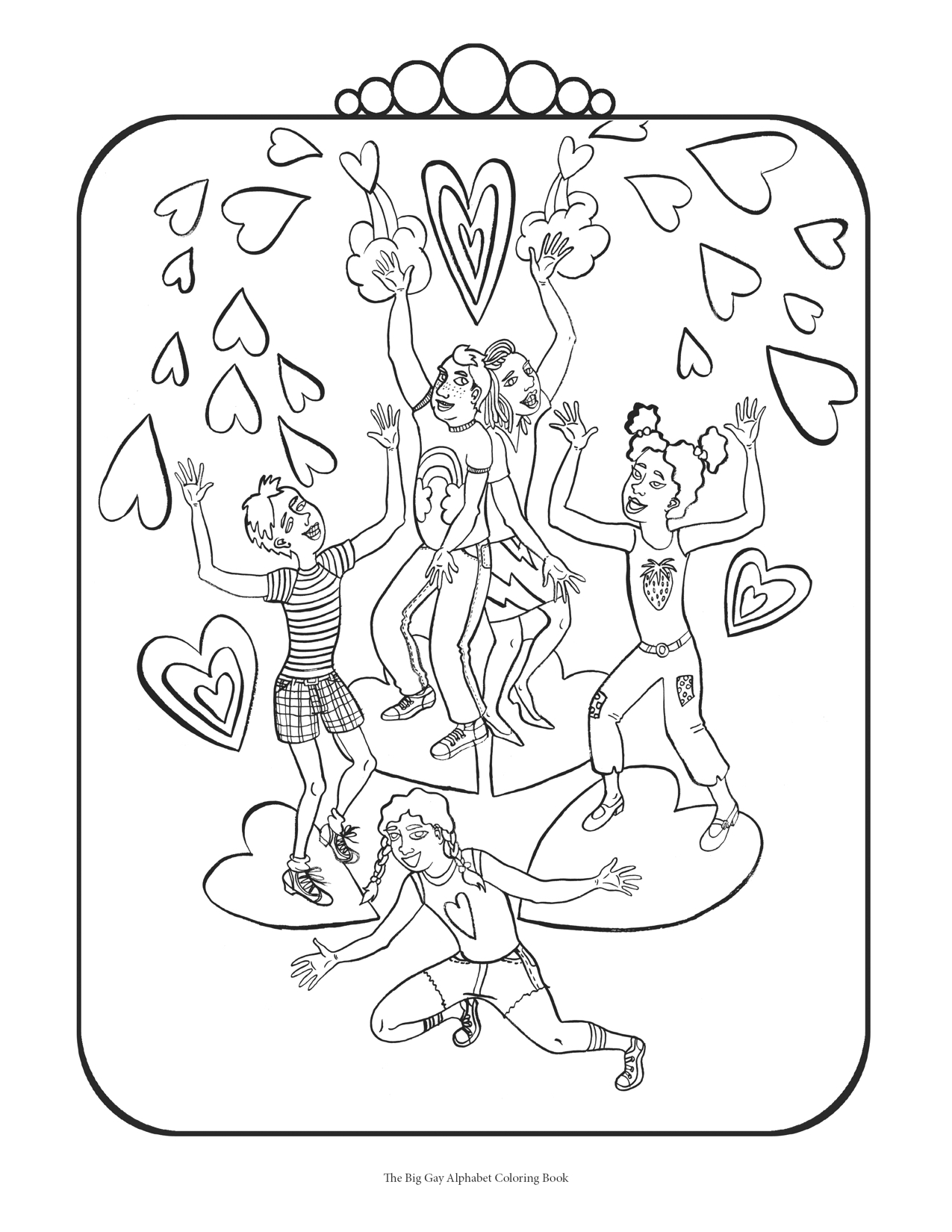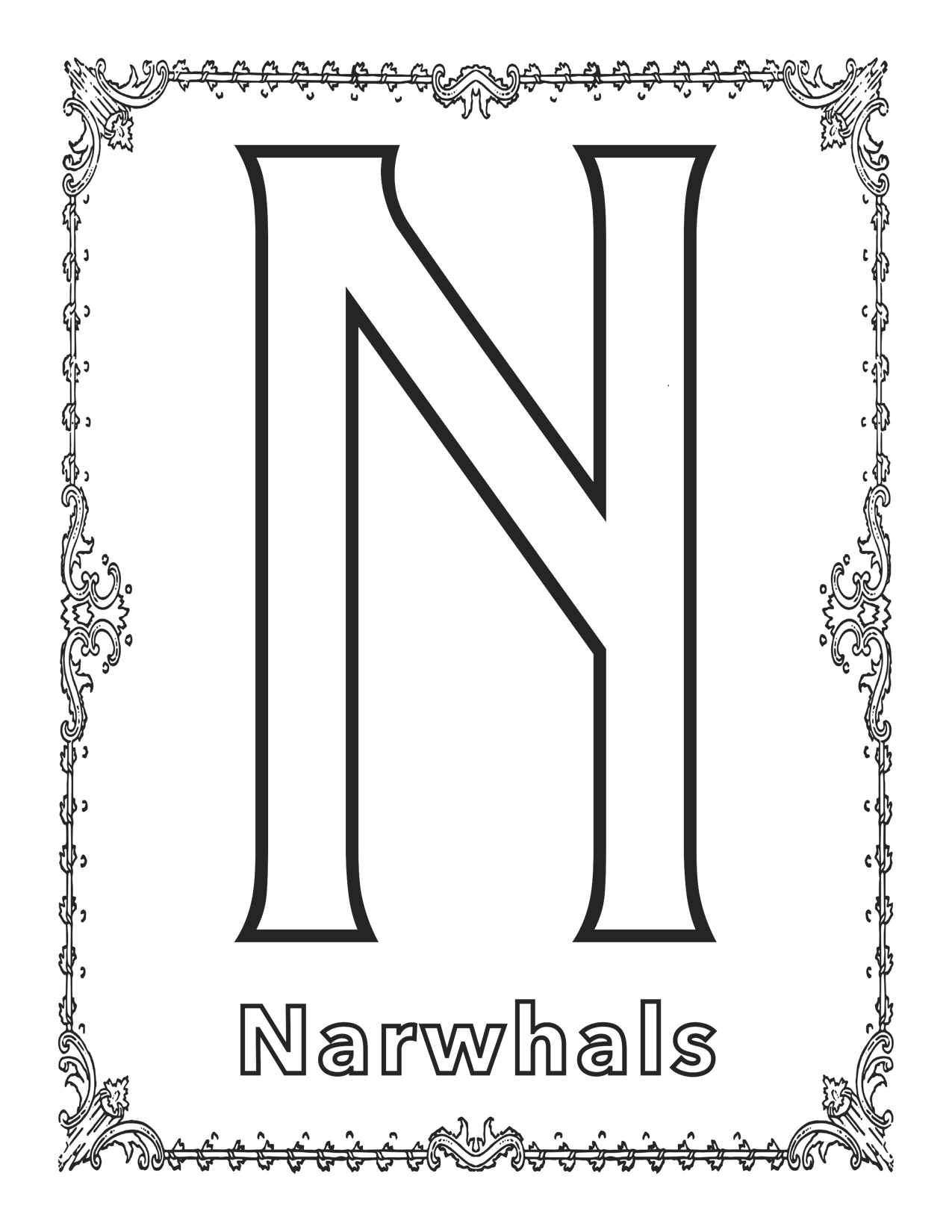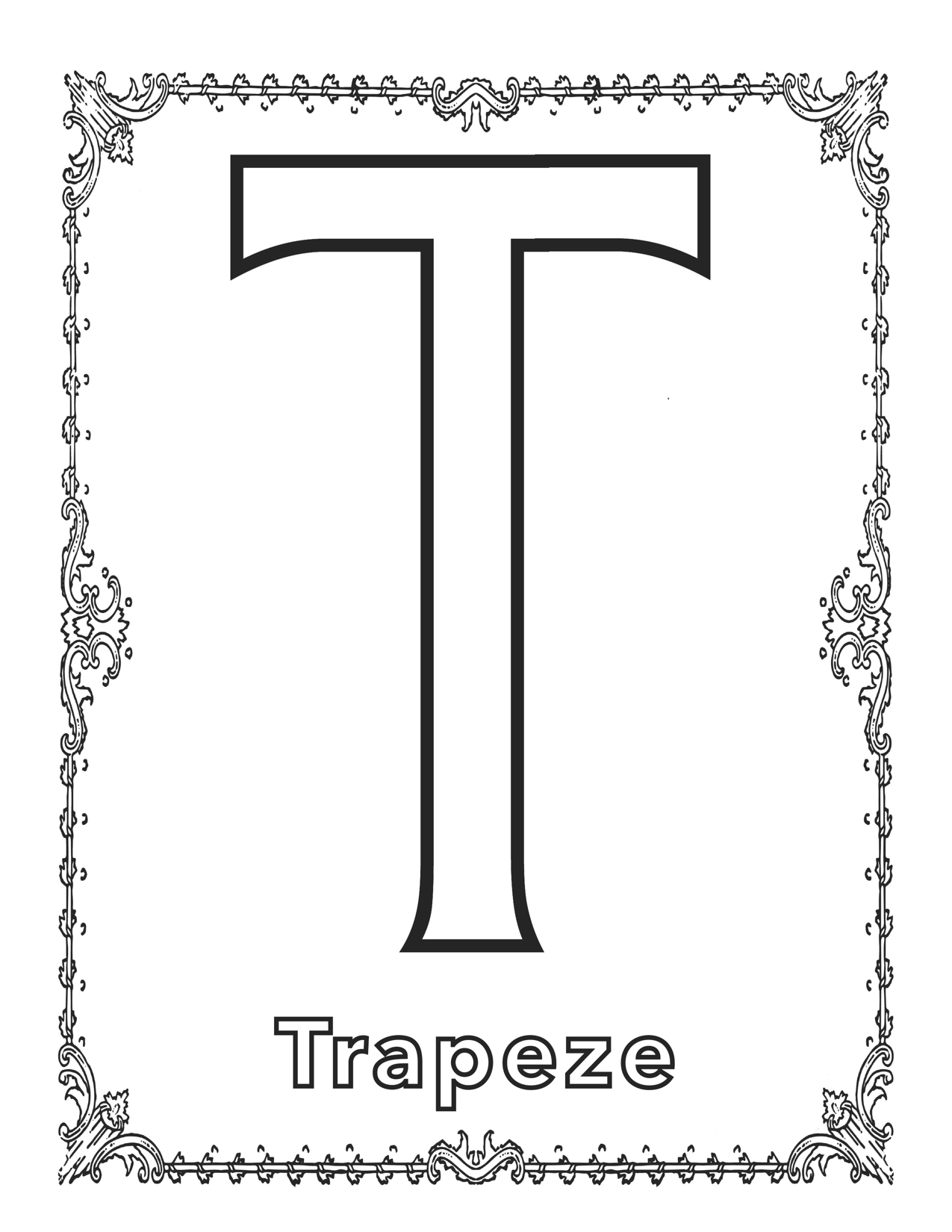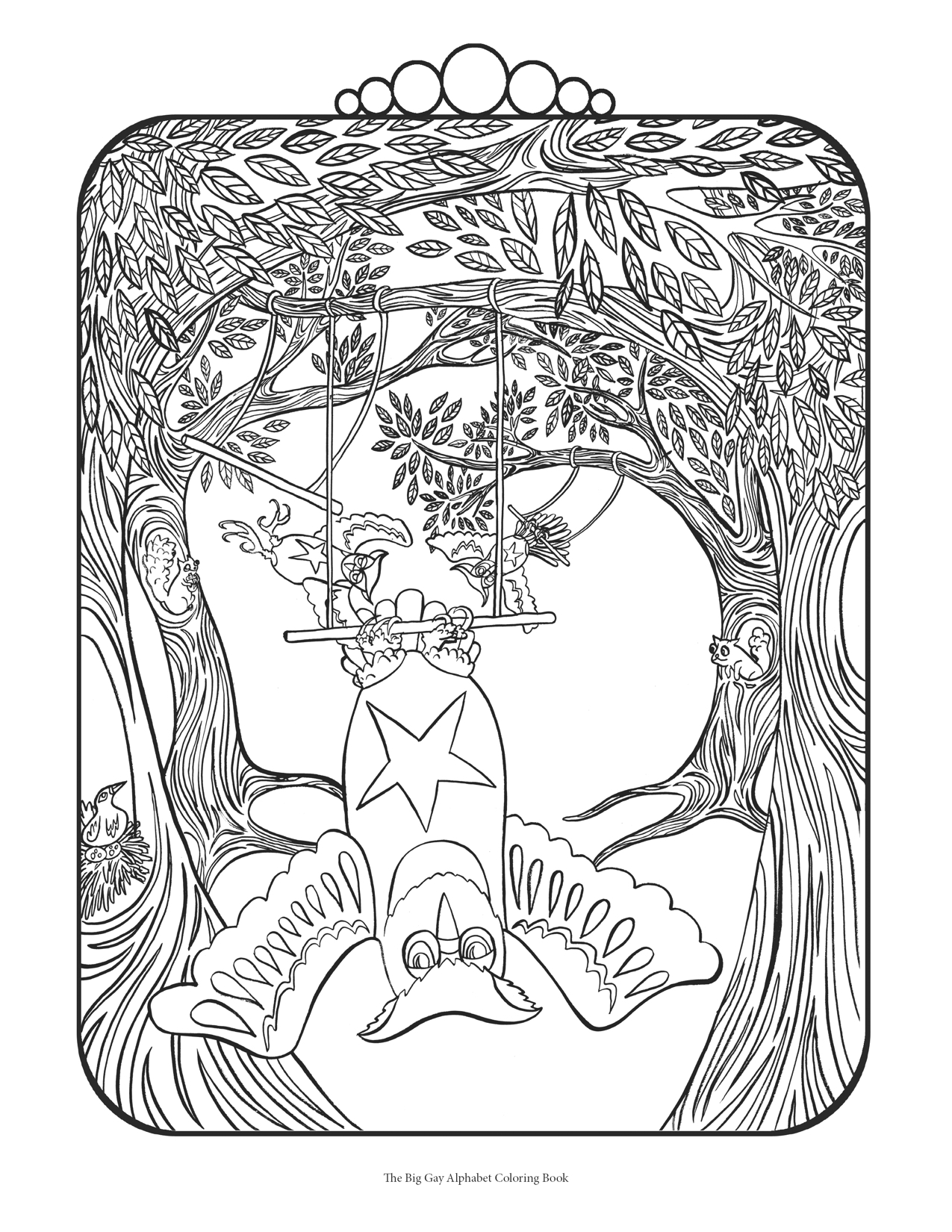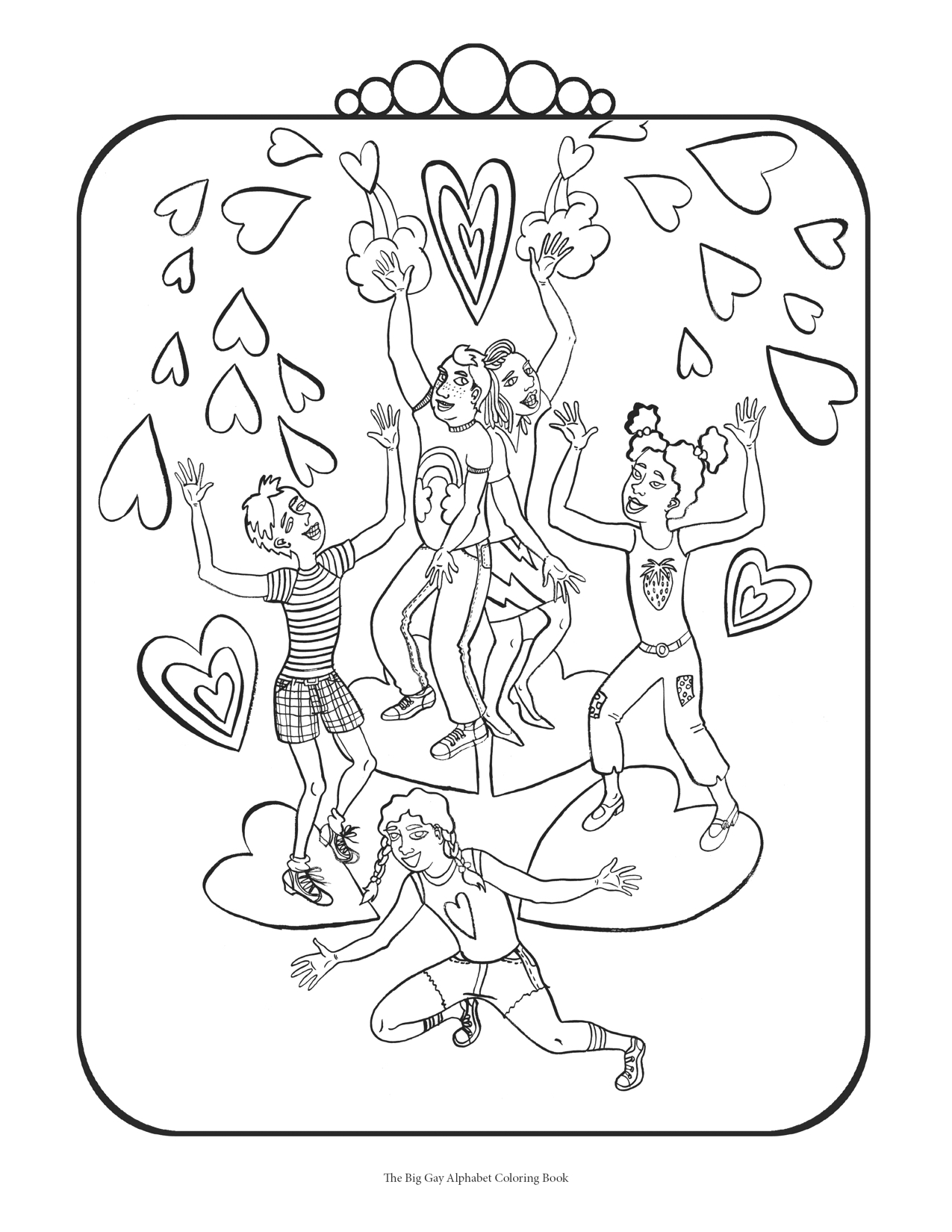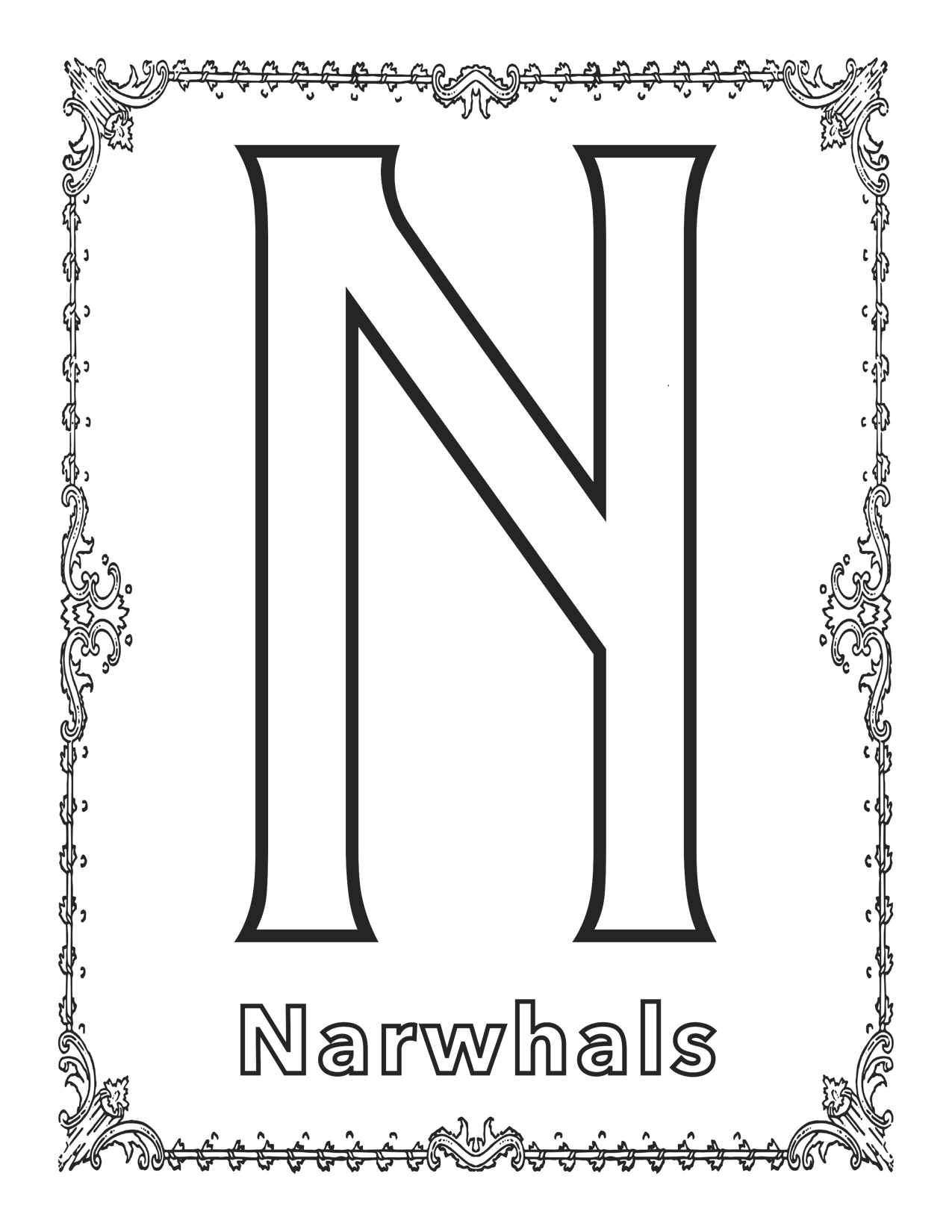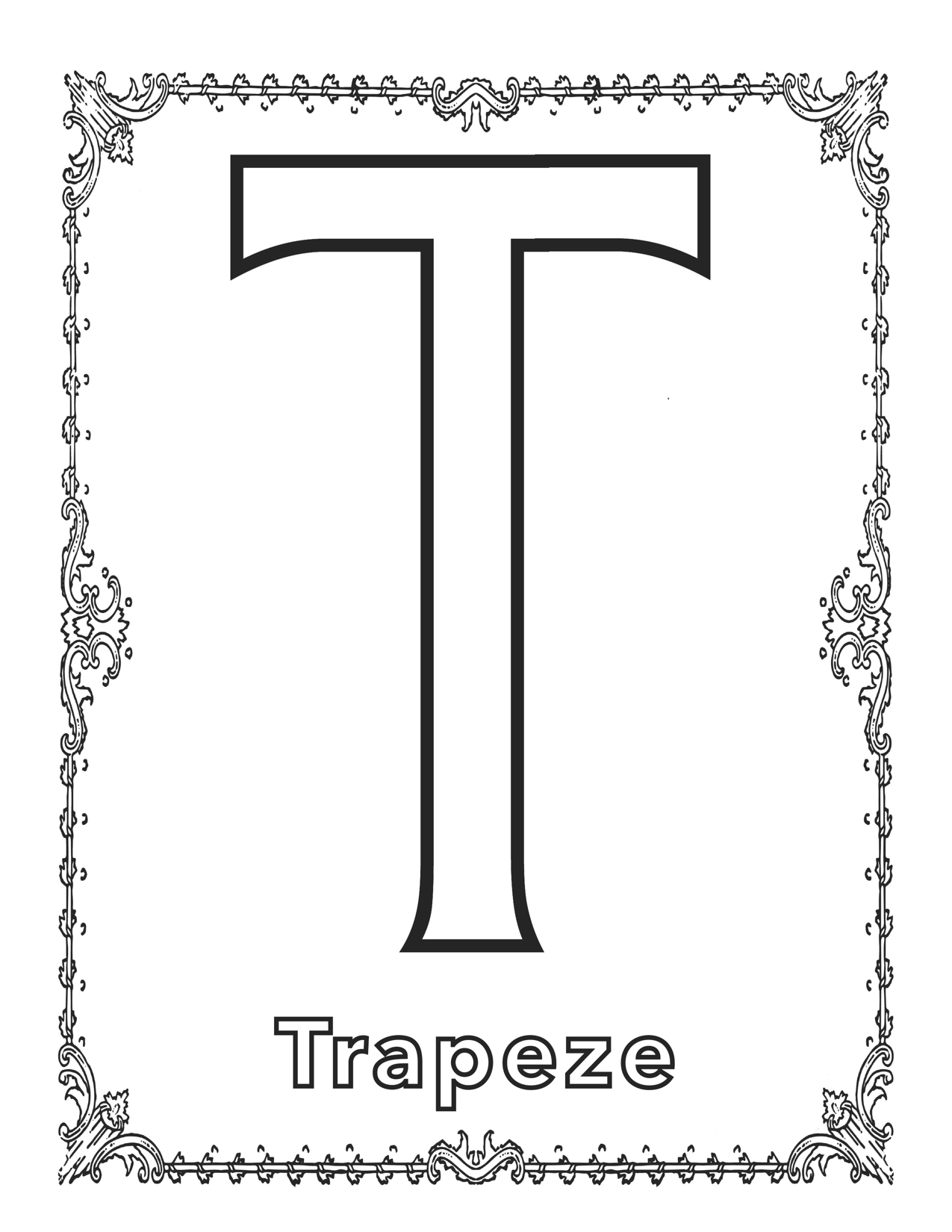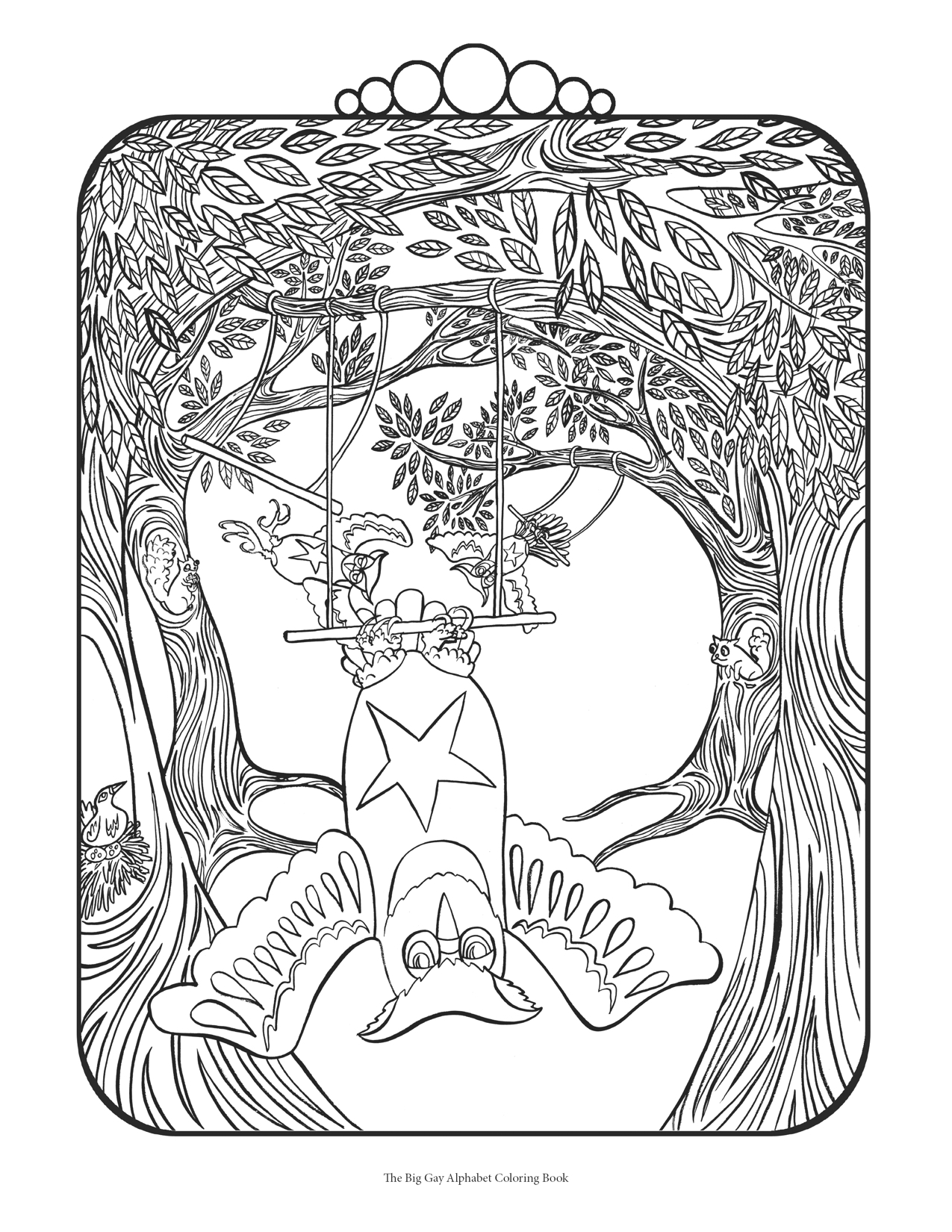 The Big Gay Alphabet Coloring Book
This sixty-four page coloring book illustrares twenty-six words that highlight memorable victories and collective moments in LGBTQP (Lesbian, Gay, Bisexual, Transgender, Queer, Questioning, and Pansexual) culture.

The Big Gay Alphabet Coloring Book is Jacinta Bunnell's fourth book in the Queerbook Committee series of coloring books (including Girls Are Not Chicks and Sometimes the Spoon Runs Away with Another Spoon) and the first with acclaimed illustrator Leela Corman (Unterzakhn). As you add your own extraordinary colors to these pages, we hope you are left asking, "Isn't everything fabulous in this world just a little bit gay?" This notion is celebrated on every unique page, made up of inked and framed line drawings with beautiful typography, reminiscent of a handsomely designed vintage children's alphabet book.
Praise for the book:

"With beautifully rendered moments of Queer life, The Big Gay Alphabet Coloring Book offers over fifty pages of inked and framed line drawings and typography for folks of all ages, a tool for education and inspiration." - Cristy C. Road, author and illustrator of Spit and Passion

"Two of my favorite people in the world also happen to be among the most talented. I will add it to my new-parent gift pack, alongside Bunnell's other coloring book projects." - Anne Elizabeth Moore, The Ladydrawers Comics Collective

"Jacinta and Leela have created a beautiful, fun coloring book which teaches us that everyone is deserving of respect and understanding. I'm only halfway into this thing and I've already gone through three tubes of glitter!" - Jon Wurster, Superchunk
All books ship via USPS within 2-5 days.